ORTHODOX CATHOLIC CHURCH OF PAKISTAN
MISSION SINDH



A local Pakistani organization within the
Orthodox Catholic Church of the New Age
The Orthodox Catholic Church of the New Age (OCCNA)is an Autonomous independent Church, governed by its International Episcopal Synod, which is led by the Most Reverend John Cuffe (John 11 Titular Bishop of Olivet), who is based in Australia. It has member churches and missions in Australia, America, Indonesia, Cameroon, Congo Kinshasa, Congo Brazzaville, Central African Republic, Haiti, Dominican Republic, Russia and Pakistan.
Valid Apostolic Succession
The Orthodox Catholic Church of Pakistan traces itsValid Apostolic Succession from the Syrian Orthodox Patriarch of Antioch. Ignatius Peter III, who in 1877, consecrated Paul Athanasius and appointed him as his Legate. Paul Athanasius, assisted by Malabar Bishops, Evanius and Gregorius consecrated Francis Xavier Alvarez in 1889, and he in turn consecrated Joseph Rene Vilatte,in 1892 who brought these Valid orders to the wider world, and our liturgy is still based upon the old Syrian Liturgy. Our church theology is based on the Nicene Creed and teaches us it is part of the one Holy, Catholic and Apostolic church established by Jesus Christ in his great Commission, and that our Bishops are successors of Christ's apostles.
We differ from most denominations because we preach, "the faith once delivered to the Saints" (Jude 1; 3) rather than the modified form of Christianity that developed in the Medieval Church. Our teachings are those taught by Jesus and His Apostles in the 1st Century many of which have been lost or modified for one reason or another in the centuries that have intervened since then. Our Bishops and Priests are the successors of the Apostles and each one of them can trace his succession back to one or more of the Apostles.
OUR WORK is to restore these Apostolic teachings to the world before Christ comes again! We thus fulfil His Command to them and their successors to; "go into all the world preaching the gospel to everyone, baptising them in the Name of the Father and of the Son and of the Holy Spirit and teaching them to obey all things I have commanded you" (St Matthew 28; 19)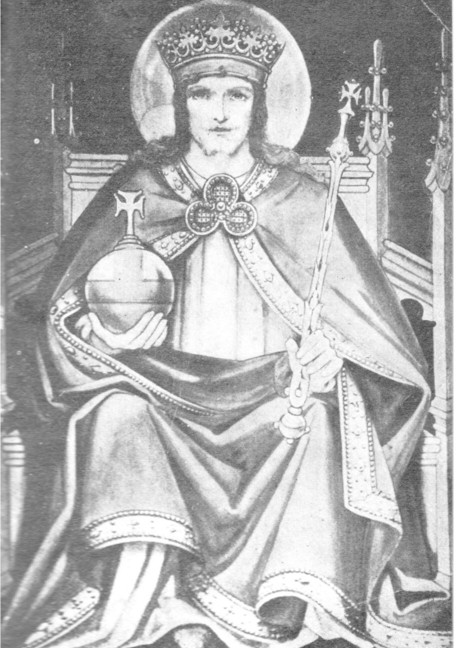 Mission Statement
The Orthodox Catholic Church of Pakistan (OCCP) is working to promote this Work in Pakistan. Our primary mission is to proclaim the Coming Kingdom of God on Earth, and like Jesus Christ and His Apostles, to heal the sick, care for the poor and teach the truth of the Gospel.

As Orthodox Believers, we understand that we have all been given the chance of Salvation through Christ's Sacrifice on the Cross, but we also know that as He Promised, He will shortly return to Earth. We try to prepare ourselves, and the world, for that great day.

We invite you to share in this mighty Work and by so doing earn for yourself, His Blessed



WELL DONE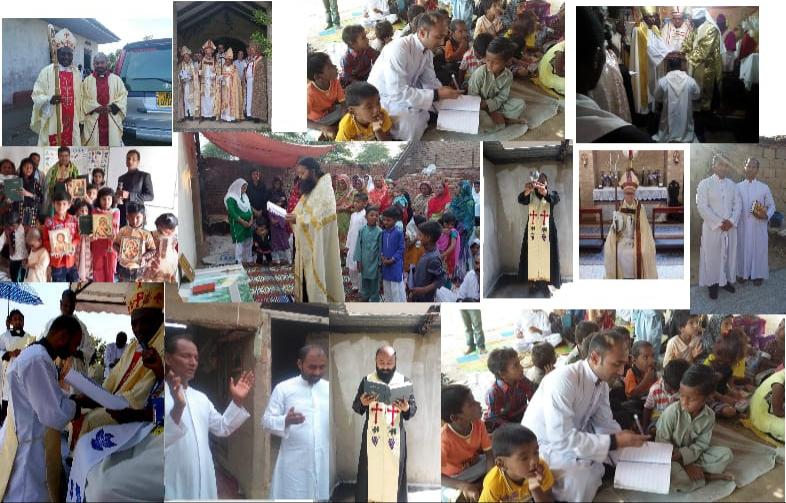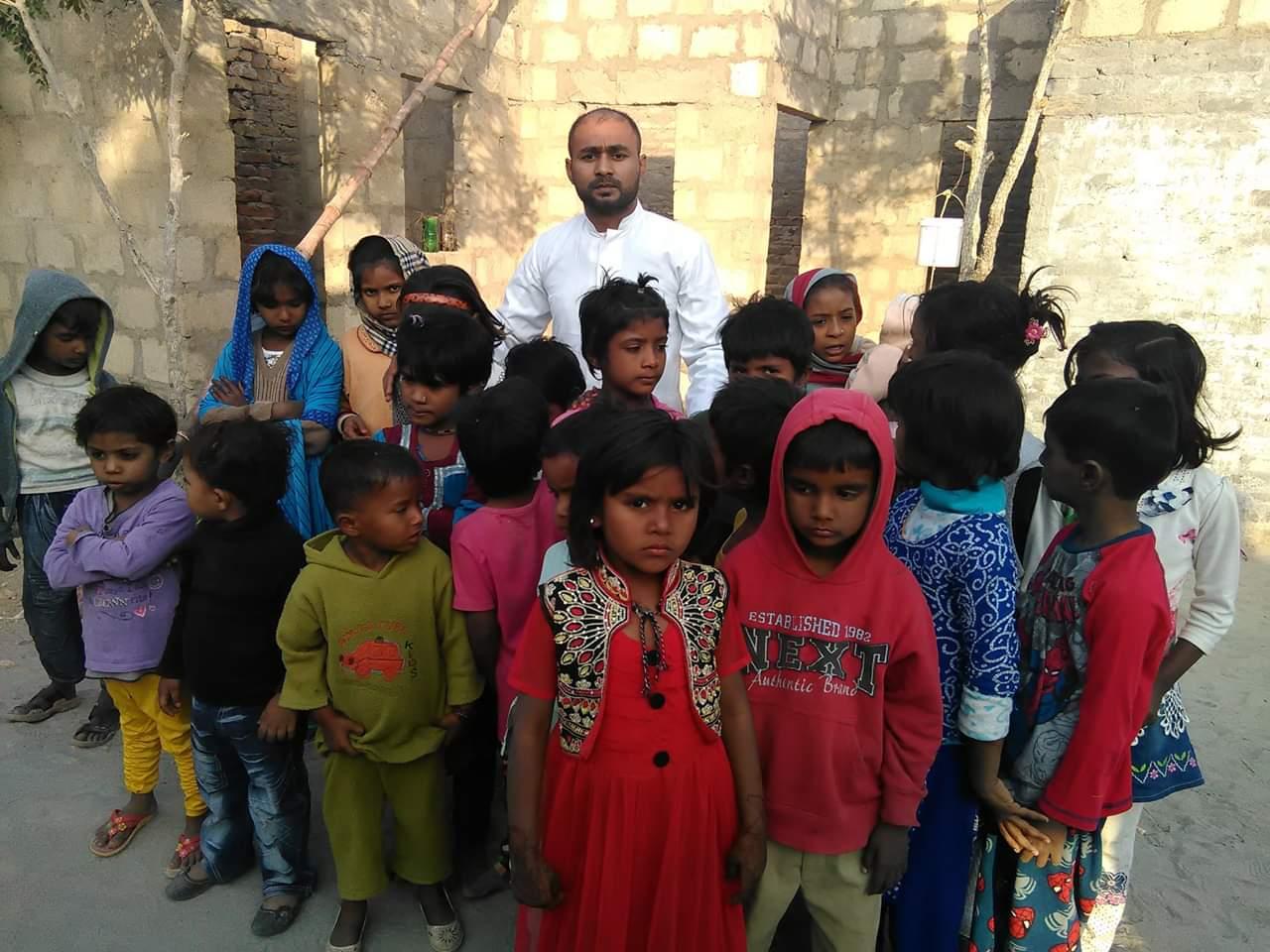 History of the Orthodox Catholic Church of Pakistan
Traditionally, it was Thomas the Apostle, who first brought Orthodox Christianity to Pakistan when, in about 45AD he preached to king Gondophares IV(reigned 19 – 46AD)in his capital Taxila, which is now called Thatta in Sindh. In Thatta today, there is still a Faqir Community and independent Syriac churches have existed in the region for nearly 2000 years.
The modern Orthodox mission in Pakistan was first registered in 2005 and various independent Orthodox and Catholic missions have operated here since that time, often led by Pakistani priests who had been ordained overseas or converted from other denominations. The Orthodox Catholic Church of Pakistan was founded by the former Catholic priest Fr. Rehmat Sher in 2012 and is one of the few independent churches in Pakistan that is actually registered with the government. Assisted by a number of missionary Friars, Fr. Rehmat Sher spread the Orthodox faith over the next few years, and it now includes several subsidiary organisations.
During all this time, Father Rehmat Sher pursued his studies of the true teachings of Apostolic Christianity within Orthodox churches, and in 2015 his search led him to the Orthodox Catholic Church of the New Age and the Most Reverend Dr. John R. Cuffe. Following the death of Fr. Rehmat Sher in 2018 two of the Friars, Nadeem Suleiman and Akram Stephen, travelled to Uganda to be ordained as priests by the Most Rev. Dr. Kiiza Sibayirwa Thomas of the Ecumenical Orthodox Catholic Church, and then returned to continue the work of Fr. Rehmat Sher in Pakistan.
Despite this African connection, in 2019, Fr. Nadeem contacted Bishop Cuffe, drawn by the Apostolic Theology of the Orthodox Catholic Church of the New Age (OCCNA), and today the Orthodox Catholic Church of Pakistan (OCCP)is a mission of the OCCNA. Its theology is based on the Bible and on the Apostles' and Nicene Creeds. This church is the same one, holy, Orthodox and Catholic Church established by Jesus Christ in his Great Commission, through His Apostles and its bishops are the successors of the apostles. For seekers who are interested in the details of those lost Apostolic Teachings, they are given on other pages of this website.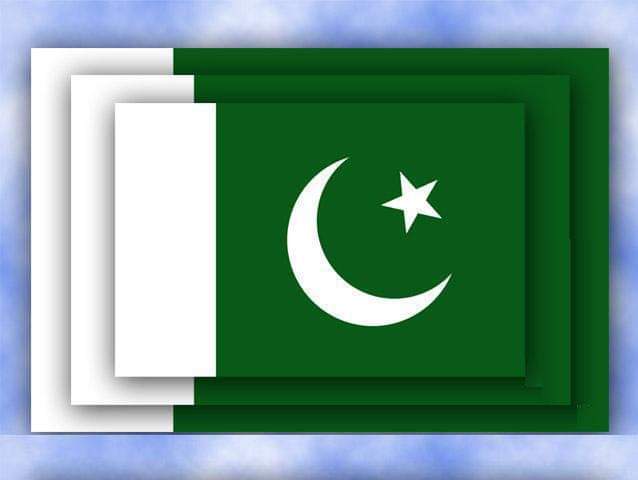 THE ORTHODOX CATHOLIC CHURCH OF PAKISTAN
List of Major Foundations
ST.JAMES ORTHODOX PARISH
SINDH HARI CAMP, VILLAGE KOTRI
This is a small Jurisdiction of the Orthodox Catholic Church of Pakistan but its first and Head Church. The mission was started in 2012 by Fr. Rehmat Sher as a refuge for bonded slaves and a study centre to spread Orthodox teachings and Apostolic Theology. Initially it had 500 members and was guided by the Friar, Nadeem Suleman. It is still flourishing.
ECUMENICAL ORTHODOX CATHOLIC CHURCH
This is the name of the church established in 2018 by the two priests Fr. Nadeem Suleman and Fr. Akram Stephen who were ordained by Bishop Thomas from Uganda of the Ecumenical Orthodox Catholic Church. This is the true Orthodox Church of Pakistan, also known as the Orthodox Catholic Church of Pakistan, and it is now under the canonical protection of the Orthodox Catholic Church of the New Age,.
ST ANDREW'S ORTHODOX PARISH AND FORMATION CENTER
St Andrew's Orthodox Church in Karachi, was registered in 2019, and is led by Fr. Akram Stephen. He was one of the Catholic Friars who adopted Orthodoxy three years ago and was ordained in Uganda in 2018. St Andrew's ministers to about 300 faithful in Karachi and provides youth education, Sunday School and support for a nursing home for the aged.
ST ANTHONY'S ORTHODOX PARISH
St Anthony's Orthodox Church in Sindh is in Thatta, Punjab, Lahore (Tharparkar) and serves about 300 of the faithful. It is led by Fr. Khurram Shahbaz and Fr. Shamon, a Catholic priest who has converted to Orthodoxy. The Church was registered in 2018, and runs a school for children, adult education centres and also cares for local orphans.
MERCY HOUSE
Mercy House is a home for orphans and homeless street children, which also provides them with food, education and other services under the guidance of Fr. Akram Stephen
SAFE LIFE WELFARE ORGANISATION
Safe Life Welfare Organization is part of the Orthodox Catholic Church of Pakistan and was registered in Karachi in 2017. It provides services to the poor, the orphaned and the homeless. It is Health orientated, but also provides education especially education for young women and girls in basic skills. It is led by the missionary Friar, Fr. Nadeem Suleman who is president of the Organization.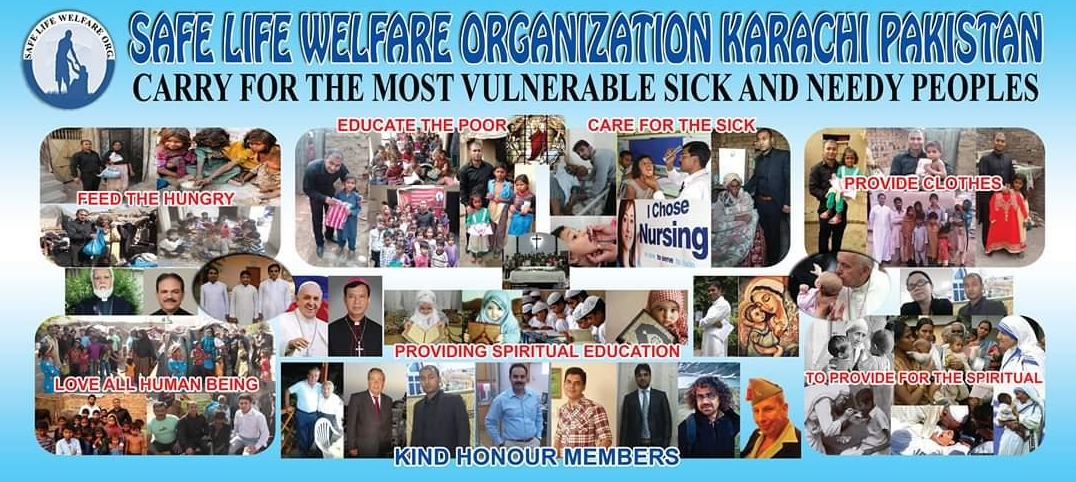 KEY PERSONS AND CONTACTS

INTERNATIONAL EPISCOPAL SYNOD
Presiding Bishop John Cuffe; D.D. C.K.C.
443 King St, Caboolture
Queensland, Australia 4510
Telephone (61)754 3393
Email; orthcathcab@yahoo.com.au

FOUNDER
Archpriest Rehmat Sher
Email; rehmatsher@gmail.com

CHIEF OF MISSIONS
Archpriest Nadeem Suleman.B.ThB.Sc
Telephone; 0333_3586073
Email; nadeemsuleman30@yahoo.com

ST ANDREW ORTHODOX CHURCH
Fr. Akram Stephen B.Th
Director of Safe Life Welfare
C-Baloch Goth
13.DGushan-Iqbal Karachi, Pakistan
Telephone 0306 26191008
Email; akram705@gmail.com

ST ANTHONY ORTHODOX CHURCH
Rev. Fr. Khurram Shahbaz
Assistant Director of Safe Life Welfare
Sindh.Thatta337, Block D, FC College d-188 A
Lahore,.,Pakistan
Telephone; +92-332-2209176

ADMINISTRATION
Emmanuel Salman(RN) S/o Salman Masih
Vice President (Safe Life Welfare)
Drigh Road 09/2Cantt Bazar Karachi, Pakistan
Telephone; +92-311 3580356
Email; esalman777@gmail.com
eoccpak@gmail.com

GENERAL SECRETARY
Naeem Mushtaq
Phone: +92321-9198630
Email; naeemxom@gmail.com